© 2007 - 2016 Website to the Rescue
Email Set Up for Microsoft Outlook Express

For Outlook, Click HERE
Changing Your Password: Log in to Webmail Online
and change your password
Step 1:
Using your internet browser, type in www.yourdomain.com/webmail

You will be promptted to enter your User Name and your Password.
Your User Name is your email address ***@yourdomain.com
Your Password is the temporary password that I sent to you.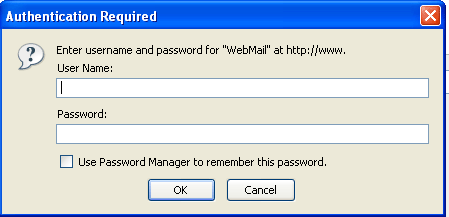 Step 2:
Once logged in, click on Change Password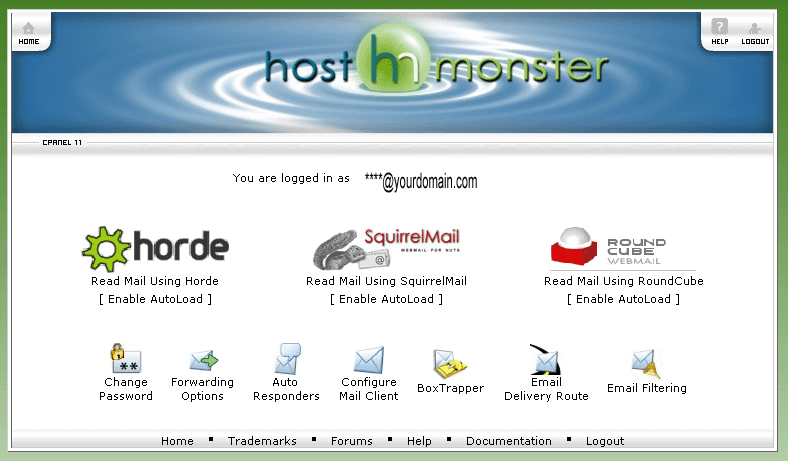 Step 3:
Enter in your new password in both places.
The password is case sensitive.
Click Change when done.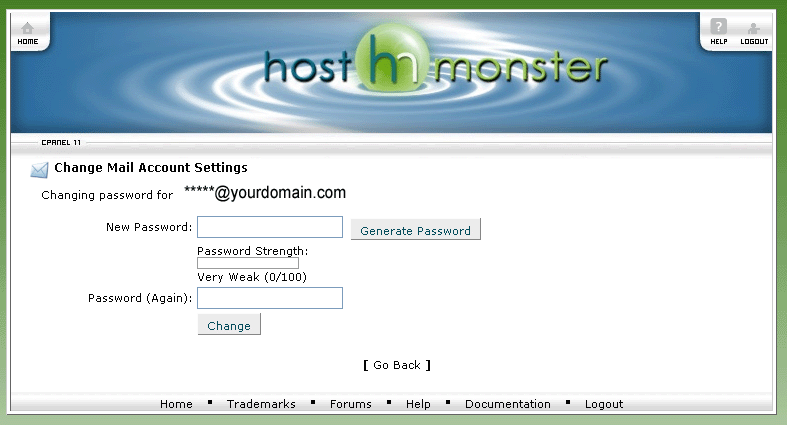 Once that is done, you can then logout and close your browser, or you can check mail thru the Web Mail (This Web Mail login process is how you can send and receive mail remotely when you are not at your own computer)
Setting Up Microsoft Outlook Express
Step 1:
With Microsoft Outlook Express program open, click on "Tools" on the menu bar ;
Then Click on Accounts ; Then click on Add; Then click on Mail.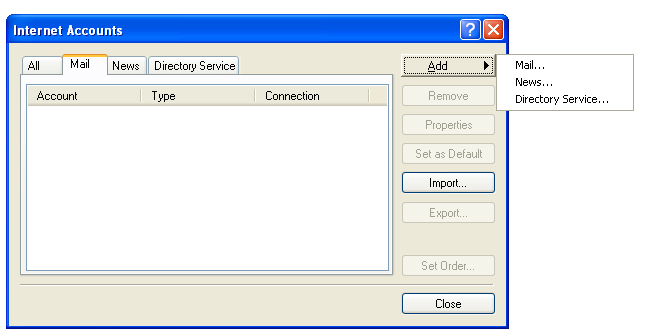 Step 2:
Enter your complete email address, then click Next.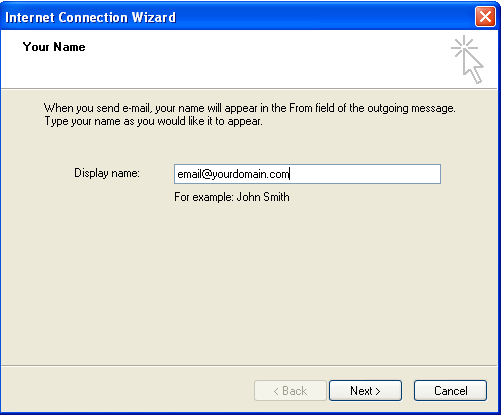 Step 3:
Re-Enter your full email address, then click Next.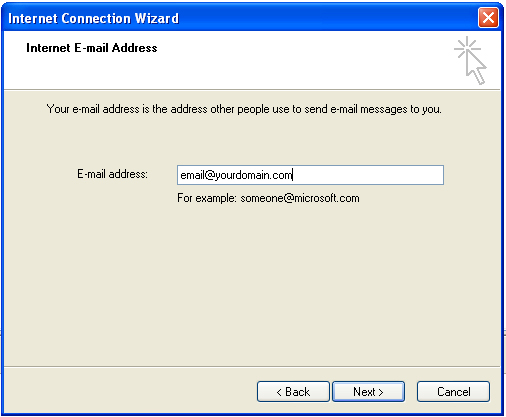 Step 4:
Complete in the info as shown, then click Next.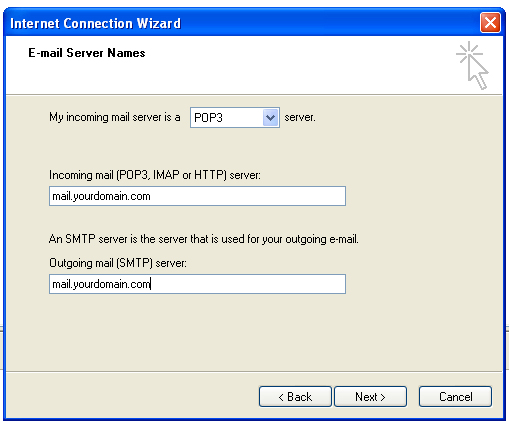 Step 5:
In the Account Name field, enter your full email address. Enter your new password. Then click Next.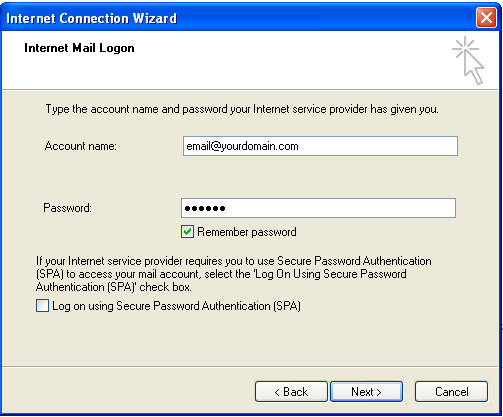 Step 6:
Click Finish.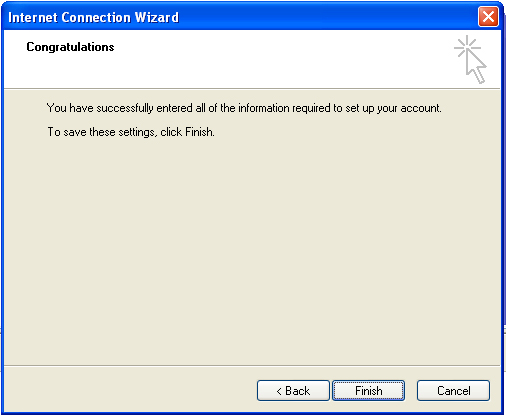 However, you're not done yet. (Good 'ol Microsoft).

Step 7:
With the Internet Account box still open, click (once) on your new email account. That will highlight it to blue. Then click on Properties.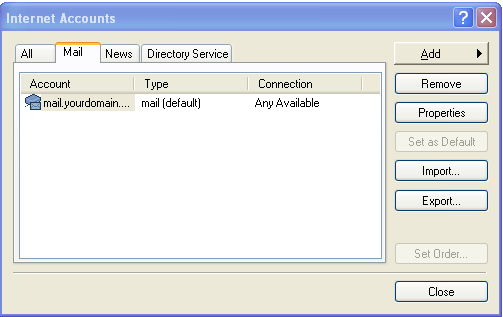 Step 8:
Under the General tab, verify that all the information is correct.
Optionally, you may also complete in your Organization's name and reply email address (if different). Then click on Servers tab.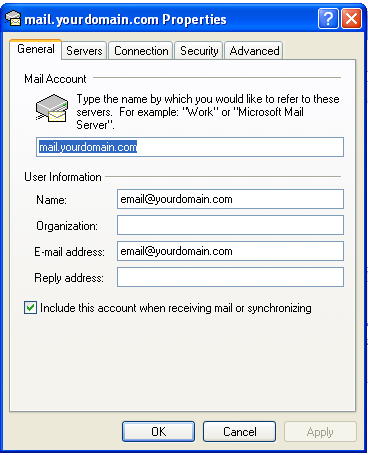 Step 9:
Under Outgoing Mail Server, check off the box that says "My server requires authentication". Click Apply, then Click OK.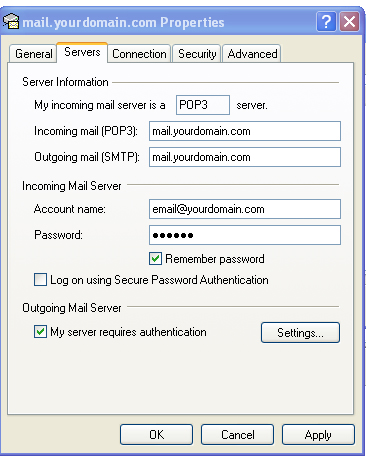 Step 10:
Click on the Advanced Tab. The Incoming server box
should read 110; the Outgoing server box should read 26.

Click Apply, then Click OK.
This will bring you back to the Internet Accounts box.
Click Close. Now you're finished.